I have had a new obession take over all my time. I have started deal hunting! Oh man what great deals there are to be found! It is time consuming to cut coupons, match sales, etc but so worth it!
Last night I stayed up late matching coupons to deals at my local supermarkets. Well I went to publix and this is what i got..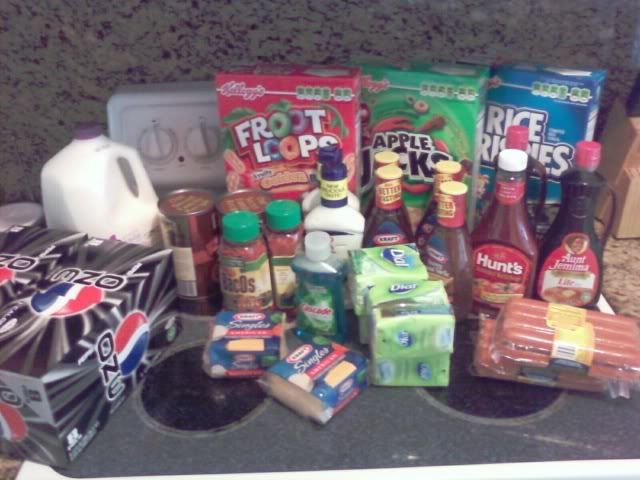 Total paid out of pocket: $19.58
My total savings 57.61!! That is a savings of almost 80% how awesome is that!